Yet another fantastic recipe from the folks at Little Bird Organics. Absolutely delicious, full of fibre and all sorts of nutrients. After drinking this smoothie you will feel energized and satiated. Raw green smoothies really are a great way to  get your 5+ a day!
Personally I wouldn't be adverse to adding a little white rum if you are looking for a cocktail version of the raw green smoothie. This will be as good as any piña colada you will try! Actually way better if you ask me!
Either way the mix of pineapple, kale, mint and coconut are a match made in heaven.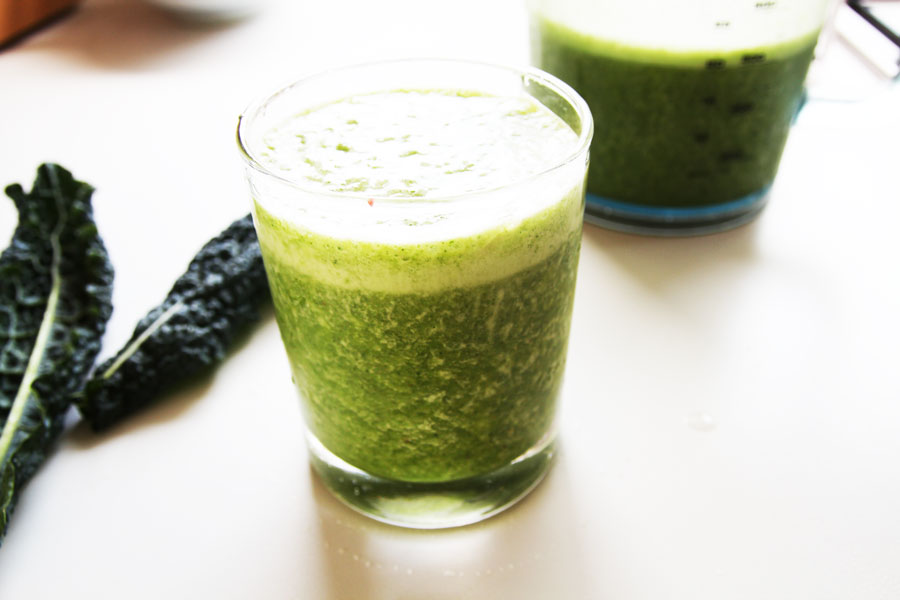 Ingredients (makes two cups):
1 handful of Pineapple chunks (not canned)
2-4 leaves kale or carvalo nero (black kale)
1 cup of ROAR coconut cream or milk or 1 tbsp of ROAR virgin cold-pressed coconut oil and 1 cup water
1 handful of mint leaves
4-10 cubes of ice
Method:
Cut the pineapple into small pieces and freeze – although freezing is optional if you want to make this recipe straight away and just can't wait. It just means you will have to  use more ice instead.
Place pineapple pieces, kale, mint leaves and coconut cream (or coconut milk or water and coconut oil) into a blender then just put a spoonful of coconut oil instead and add the same amount of water as you would coconut water.
Blend until smooth. Add ice as needed to get the correct amount of chill you are after you may not need any if you used frozen pineapple.
And that is it a delicious raw green smoothie done in a jiffy! A healthy and delicious snack or meal.